About Us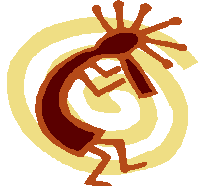 We thought you might like to get to know us a little better, so here we are! You can learn more about us in the Hobbies section of the site, but this is just a little history...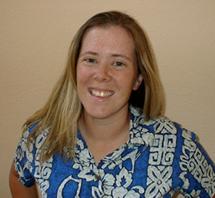 Andi
Andi was born Andrea Houk, and grew up in the little town of Oxford, Ohio. Oxford is about 40 miles northwest of Cincinnati, one of the greatest little cities on earth. Her father is a professor of Physics at the ORIGINAL Miami University, and her mother is a physical therapist who specializes in geriatric care. Andi is the oldest of three kids. Her brother, Ron, just graduated from the College of William & Mary and is moving to Austin to get his PhD in chemistry at the University of Texas. Katie, her sister, is a rising senior in high school and wants to study zoology in college after she graduates from Andi's alma mater, Ursuline Academy of Cincinnati.
Andi graduated from the US Air Force Academy in 1998 with a Bachelor of Science in Aeronautical Engineering and a commission in the Air Force as a second lieutenant. She joined the Air Force to "see the world", as they say, and for her first assignment, the Air Force promptly sent her to exotic Dayton, Ohio, about an hour from home! At Wright-Patterson Air Force Base in Dayton, Andi worked in the Reconnaissance Systems Program Office as an engineer acquiring radars and sensors for Air Force aircraft such as the U-2.
While she was in Dayton, Andi met Sean McNew through a co-worker, who was also Sean's motorcycle racing partner. After Stu bugged us for several months, we finally consented to being "set up", so to speak, and the rest is history. Thanks, Stu! Andi knew Sean was a keeper when he stayed around after a party she hosted and vacuumed her condo!
Andi and Sean got married on 10 June 2000, and a month later, Sean had to move to Albuquerque, NM to take an assignment at Kirtland AFB. Andi finally joined her new husband in February 2001. She's now working as a program manager in the Air Force Research Lab at Kirtland AFB, and hopes to start her Masters of Science in electrical engineering at the University of New Mexico in the fall.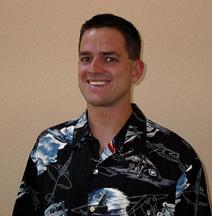 Sean
Sean was born and raised in Waynesboro, PA, the elder of two boys. Sean's father is an Industrial Arts teacher and model train enthusiast, and Sean's mom is a speech teacher at Hagerstown Community College in Hagerstown, MD. We come from a lot of teachers! Sean's younger brother, Scott, also lives in Waynesboro and works in a car audio shop.
Sean attended West Virginia University on an ROTC scholarship, and graduated in 1994 with a Bachelor of Science in Mechanical Engineering and a commission in the Air Force. His first assignment was also in Dayton, OH at Wright-Patterson AFB. His first job was as a program manager of a software development program, then he moved on to an engineering job in the Propulsion Development Systems Office...basically, he worked on airplane engines! After a couple of years there, he changed jobs and moved into the plans and programs division of the command, and was in charge of designing, developing, and setting up the command display at a huge conference.
In the summer of 2000, a month after marrying Andi, the Air Force moved Sean to Kirtland AFB in New Mexico, where he and Andi bought a beautiful house in the mountains outside of Albuquerque. He currently works as a test director in the Air Force Operational Test and Evaluation Center. Check out pictures of our house on the "Our Home" page. Andi joined him in New Mexico in February 2001 and they are living happily with their dog Leo as you read this!



[Home] [News] [About Us] [Our Home] [Church] [Hobbies] [Leo] [Travel] [Links] [Guest Book] [E-mail]